Hello all you horny men! Iím Brandy and I want to be your favorite ďLip Service LoverĒ. I'm here to make your cock tingle and your balls ache with some of the most intense and kinky phone sex fantasy play youíll ever know!

When youíre looking for an extreme phone sex cougar who likes it hot and nasty, Iíll give you exactly what youíre looking for and so much more!

Let me tell you a little bit about myself. I was married for ten years and Iíve been divorced for ten years now, so Iíve lived on both sides of the fence, so to speak. I know men like the back of my hand. I can read them like a book and I know how to make a man do things that he'd never dreamed of doing before, using my erotic imagination and soft and sensual voice as my tool of choice.

Iíve turned macho men into cock sucking phone sex sissy sluts at the drop of a hat. Yes guys, even you could find yourself on the giving end of a blowjob that will fulfill all of your cum eating phone sex fantasies. Making a cock blow a huge load requires not only oral skills but also cock stroking expertise so put a cock in your hand and start stroking baby!

Are you a good listener? Can you follow directions? Do you need orgasm control and maybe even a little tease and denial added to your daily pleasures? Call me for a guided masturbation session that will leave you breathless, satiated and completely drained of every drop of cum in those big heavy balls of yours. Yes, thatís right, Iíll tell you how to stroke, Iíll tell you when to stroke and Iíll bring you right to the edge and keep you there until Iím good and ready for you to blow a wad. Think you can handle that? Try me!

Iíll admit, guided masturbation phone sex is a bit mild compared to some of the other calls that I do. When you want to take it from mild to wild, then maybe a more extreme phone sex fantasy is what you need.

When I say extreme, Iím saying that anything goes! Thatís right, no limits, no taboos, no turning back! If youíre into feminization; cuckold training; sissy play; golden showers; ageplay fantasies; incest fantasies; fetish exploration or any other kind of taboo topic, then why wait? Call me! I will always give you a sizzling hot time.

If extreme phone sex isnít really your thing, but you do have a special trigger that gets you going, maybe you need a kinky fetish phone sex call. I happen to love a good fetish fantasy and Iím experienced in lots of different fetish roleplay scenarios. Yes, thatís right, a fetish encounter with a mature phone sex operator who knows how to do you right is exactly what you need when youíre looking for a steamy hot call. Want to suck on my little piggies during a foot fetish call? Are you a panty boy? Grab a pair of dirty panties from the laundry and sniff, lick and stroke while we talk. If you like stockings, pantyhose, garters, lingerie, silk, satin, lace or any and all of the above, a call with me will satisfy every fetish need you have. Every kinky fantasy deserves a turn on the phone, so whatever it is that makes you horny, Iíd love to roleplay it with you. A mutual masturbation phone sex call would do us both good, don't you think?

I guess what Iím trying to say is that anybody from a panty boy slut to a younger man looking for kinky cougar to a naughty son who needs a dirty mommy for a really taboo incest fantasy roleplay to the most extreme telephone experience, Iím here for you and Iíll give you the best one-on-one call ever.

Remember, Iím Brandy, your ďLip Service LoverĒ and I want to make all of your wet dreams cum true! Call me baby, Iíll be waiting!
Phone sessions are $2.00 per minute - 10 minute minimum - Discreetly billed to your major credit/debit/prepaid card.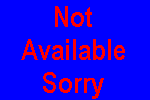 Before you go any further, be warned that my site is about FANTASY phone sex. Phone sessions are intimate and explicit sexual conversations between two consenting adults. All phone sessions are private. Topic of conversations can be of anything, including the so called "Taboo" ones. Phone sessions are for entertainment purposes only. I am not an escort and this is not a dating site. I will not meet up with you in person so don't ask. Throughout my web site, there are pictures and text of an adult nature that are unsuitable (by law) for anyone under the age of 18. So if you are under 18, or do not want to be subjected to pictures and text of an adult nature, or you are accessing this site from a location that deems it is illegal to access such a site, then please exit now. My site uses the RTALabel.org method to block anyone wishing to block access to my site. If you are interested in an erotic phone encounter with me all you need is a VALID major credit / Debit/ Gift card (Visa, MC, AMEX, Discover) and a desire to speak with me. By calling me or clicking on any of the links from this page you are providing acknowledgment and acceptance of this "Terms & Conditions for Use" agreement. Please click on it, read it and understand it before calling me, or clicking on any of the links herein.
---